NEWS
Prof. Jan Plefka elected to the Senate of the DFG
The General Assembly of the German Research Foundation (Deutsche Forschungsgemeinschaft, DFG) elected four new members to the Senate of the largest research funding organization and central self-governing body of science in Germany at its meeting during the virtual DFG Annual Meeting today. Five Senate members were elected for a further term of office. The Senate is the central scientific body that discusses and decides on all DFG matters of major importance, unless they are reserved for the Joint Committee.
The Senate has a total of 39 members. Of these, 36 are elected by the General Assembly; they are also the scientific members of the Joint Committee.
The member of IRIS Adlershof, Dr. Jan Plefka, who is a professor at the physics department of Humboldt-Universität zu Berlin, was elected for the field of theoretical physics. He has already been a member of the Senate Committee for DFG Collaborative Research Centers since 2016.

We congratulate Jan Plefka warmly and wish him much joy and success in this new area of responsibility!
FAIRmat: Lifting the treasure trove of materials data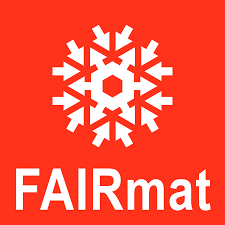 Lichtblick für die Quantenforschung
Ein IRIS-Forschungsteam und seine Partner haben erstmals die Teilchenaustauschphase von Photonen direkt gemessen.

Die Teilchen, denen das Forscherteam auf der Spur ist, sind schwer zu fassen. Die Physiker untersuchen die Quantenteilchen der elektromagnetischen Wellen, auch Photonen genannt, aus denen Licht besteht. "Dass Photonen bosonisch sind, konnte bislang nur durch indirekte Messungen und mathematische Berechnungen gezeigt werden", sagt Kurt Busch. "In unserem jüngsten Experiment haben wir die Teilchenaustauschphase von Photonen erstmals direkt gemessen und haben damit einen direkten Beleg für ihren bosonischen Charakter erbracht."

Das Experiment etabliert eine neue Methode zur Erzeugung und Zertifizierung von Quanten-Zuständen von Licht. Dies ist sehr wichtig im neuen Gebiet der Quanten­informations­verarbeitung, auf deren Basis derzeit neuartige, wesentlich leistungsfähigere Computer entwickelt werden.

more...