IRIS ADLERSHOF
The Integrative Research Institute for the Sciences IRIS Adlershof of the Humboldt-Universität zu Berlin explores novel hybrid materials and functional systems with so far inaccessible optical, electronic, mechanical and chemical properties.

This research is connected to fundamental studies of structure and dynamics of matter on extreme length and time scales and in complex systems.


more about IRIS...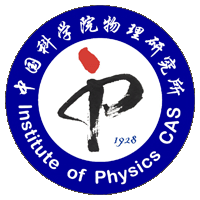 IOP - Humboldt PostDoc - Fellowships


Apply here to our new 2021–2023 fellowship between Beijing and Berlin...



EVENTS

11.02.2021

Colloquium of the Physical Society of Berlin: T. Pedersen (Max-Planck-Institute for Plasma Physics) on "Plans for the creation of electron-positron plasmas in the laboratory"

more...

16.03.2021

APS March Meeting 2021: Prof. C. Draxl (Humboldt U) on "New Horizons for Materials Research"

more...

show events
show archived events
SCIENTIFIC HIGHLIGHTS
Optical coherence tomography (OCT) on highly scattering and porous materials
more...
Xolography as new volumetric 3D printing method
more...
Molecular telegraphy: Sending and receiving individual molecules precisely
more...
Implementation of Flexible Embedded Nanowire Electrodes in Organic Light‐Emitting Diodes
more...
The future of bio-medicine?
more...
Graphene as a detective to unravel molecular self-assembly
more...